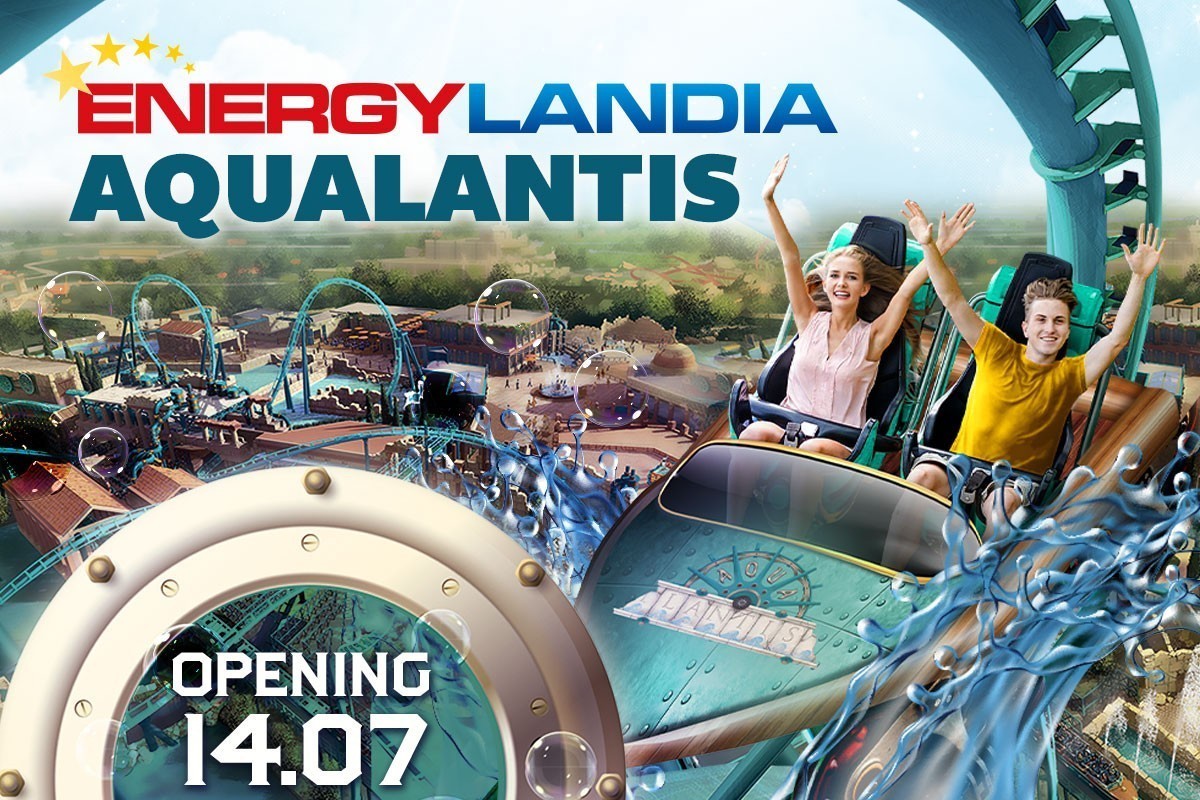 Event description
Opening of the new Aqualantis zone in Energylandia
Dear All! It happened! #NEWZONE #AQUALANTIS from 14.7.2021 – will be all Yours!
We know – learned on the last year experiences, that here and now the most interesting thing happens! So don't wait, don't put your dreams off for later! Come to us and let's discover a new quality of fun in the Aqualantis zone in EnergyLandia
Water land created on a grand scale, where awaits You:
➡ 10 new attractions,
➡ 8 food courts,
➡ 3 shops,
➡ 3 spots for gaming and activities,
➡ show.
You want more numbers⁉️
Over 1000 people engaged in creation of the zone: architects, engineers, builders, fitters, climbers, electricians, carpenters, bricklayers, fixers, drivers and heavy duty equipment operators, numerous building site supervisors and 14 engineer team. ‍♂️
Now a bit of fantasy…
Once upon a time in a very distant land there was an island in the middle of the ocean. Its inhabitants lived in perfect symbiosis with nature and the water that gave them life. People lived in harmony with the great ruler of the seas, Abyssus.
Over the centuries, however, they began to drift away from their original traditions and became greedy. The underwater ruler decided to sink the land while consuming all the wealth accumulated over the centuries.
and now it's time for US We have decided to discover this sank world. A station was created around the found ruins, thanks to which you can explore this extraordinary land.
In 2021 in Energylandia – water element will rule
Information
Date of event
Wednesday, 14.07
Buy Ticket