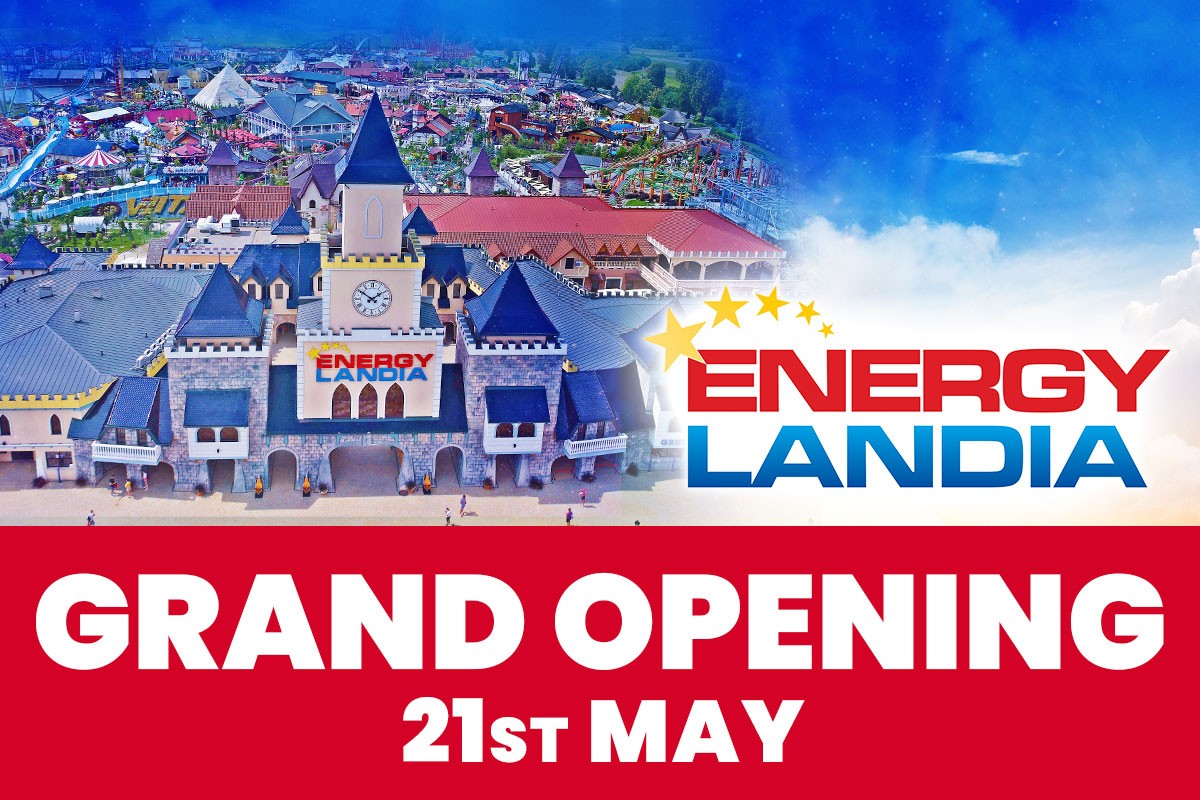 Event description
GRAND OPENING 2021
Jump on the wave of great fun!
We start up our carousels and accelerate Roller Coasters once again!
We open the gates of Energylandia Amusement Park on 21st May/June!
It will be fun, energetic, and full of novelties!
In previous season we received a lesson in humility in the face of circumstances outside of our control that caused the whole world to stop. Today, the world is standing up and we are reborn with it! We are waiting, 100% ready and full of life!
On 21th May/June your energy will course through the Energylandia Amusement Park and beautiful emotions, smiles, and fun will set the rhythm once again!
Are you still wondering?
We are for families with small children as a friendly place with 21 attractions for toddlers (children aged 2 years and above)
We also recommend ourselves to a crazy visit with friends, for singles, or a romantic trip in two – all of you are important to us!
Before you stand beautiful events, magical nights, and holiday fun full of sun
And for Guests especially famished for great fun – 51 catering points with tasty food
Information
Date of event
Wednesday, 6.07