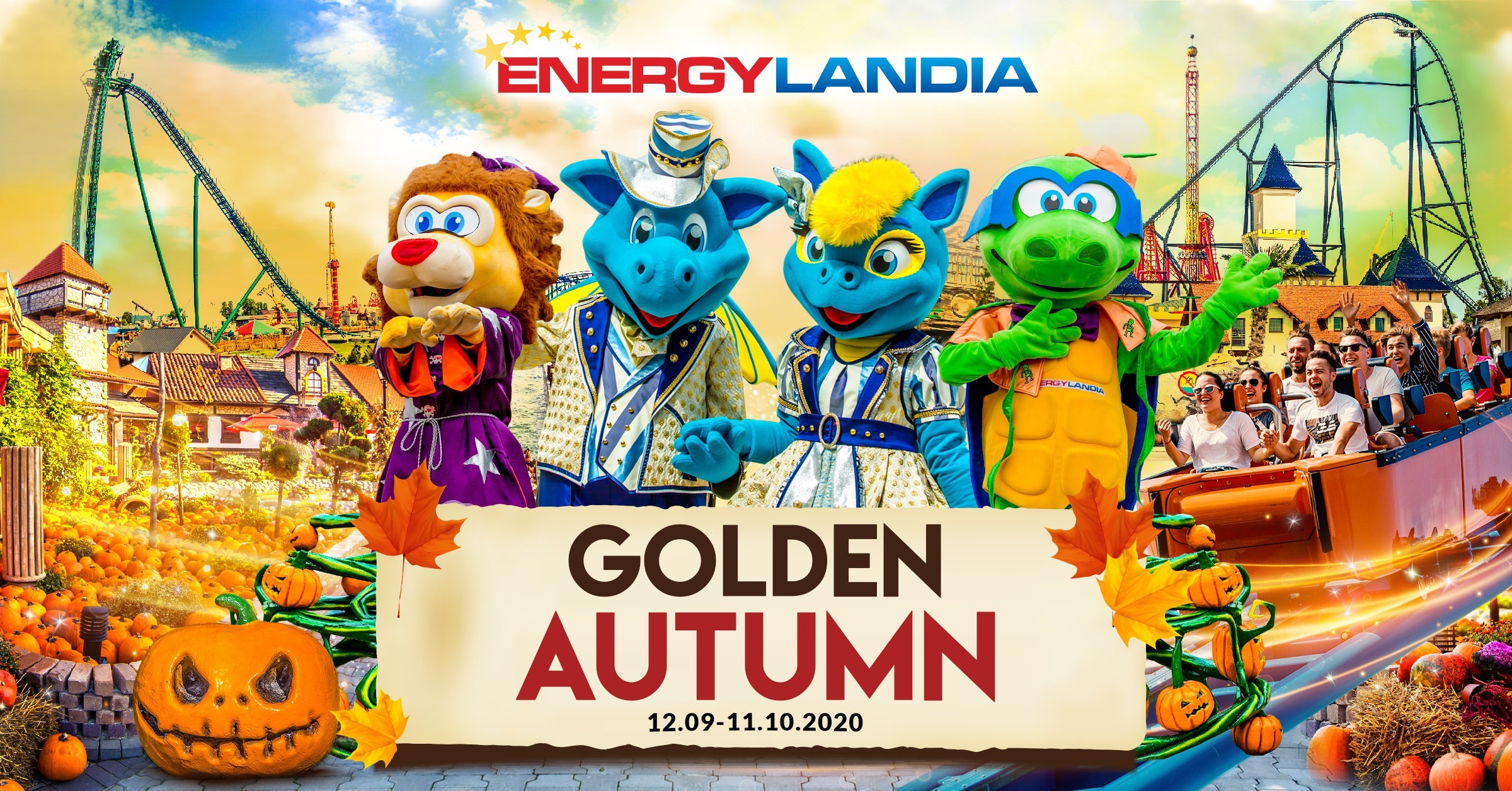 Event description
Energylandia in golden, autumn colours is a truly magical place!
The whole Park will be decorated in autumn colours, amazing scenes and decor, in addition to special, seasonal shows and performances.
This magical time is a great opportunity to meet some fantastic charactersbringing to mind the unparalleled ambiance of the Polish golden autumn, locked in the colours, decorations and styling of our animators… 
This is a truly exceptional time that can only be experienced in Poland on the beautiful October days…
In the 2019 season we decorated the Park with 70 tonnes of pumpkins! This season there will definitely be even more!