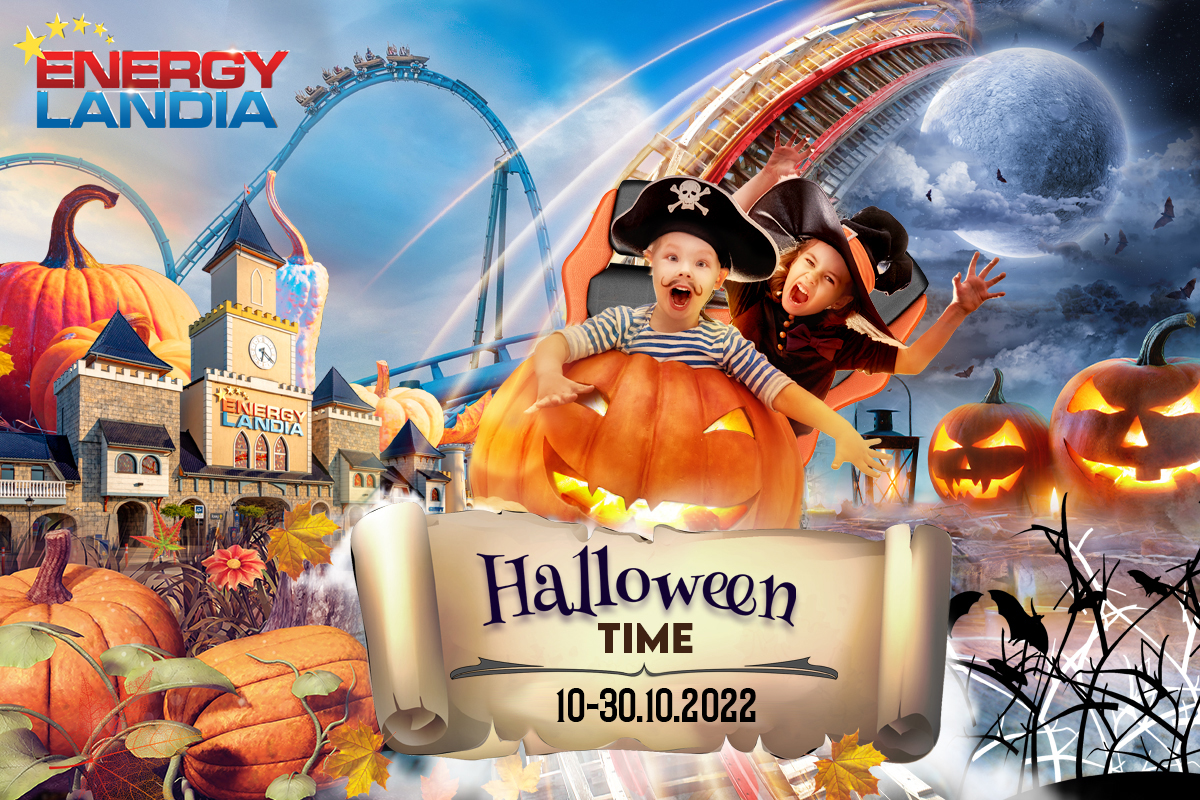 Event description
Our entire team of several hundred people is involved in the decor of the park!
Dozens of tons of pumpkins, weeks of preparations, plans and projects to invite you to Energylandia stylised as Halloween Town!
The effect will be ghastly fantastic as it should be on H A L L O W E E N
We will have fun with you until the end of the season, and on October 22, we will invite you to a special Halloween Night.
The invitation was accepted by, among others:
your favourite hunk #DYNIAK
witches ‍
ghosts
black kittens ‍
vampires
zombies
there will be few skeletons
hags and witchers ‍
So come to meet these unforgettable personalities and have fun with us in the joyful atmosphere of Halloween!
#Trick or #treat?
There will be plenty of both…
During this magical period, we will prepare for you, Beloved, first of all, unique decorations, and stylisations of our park, which will intensify emotions and the dark time of Halloween.
We will prepare themed games, competitions, and animations and lots of surprises throughout the Park.
We would like to guarantee, that during that time in Energylandia, you will experience All the scariest!