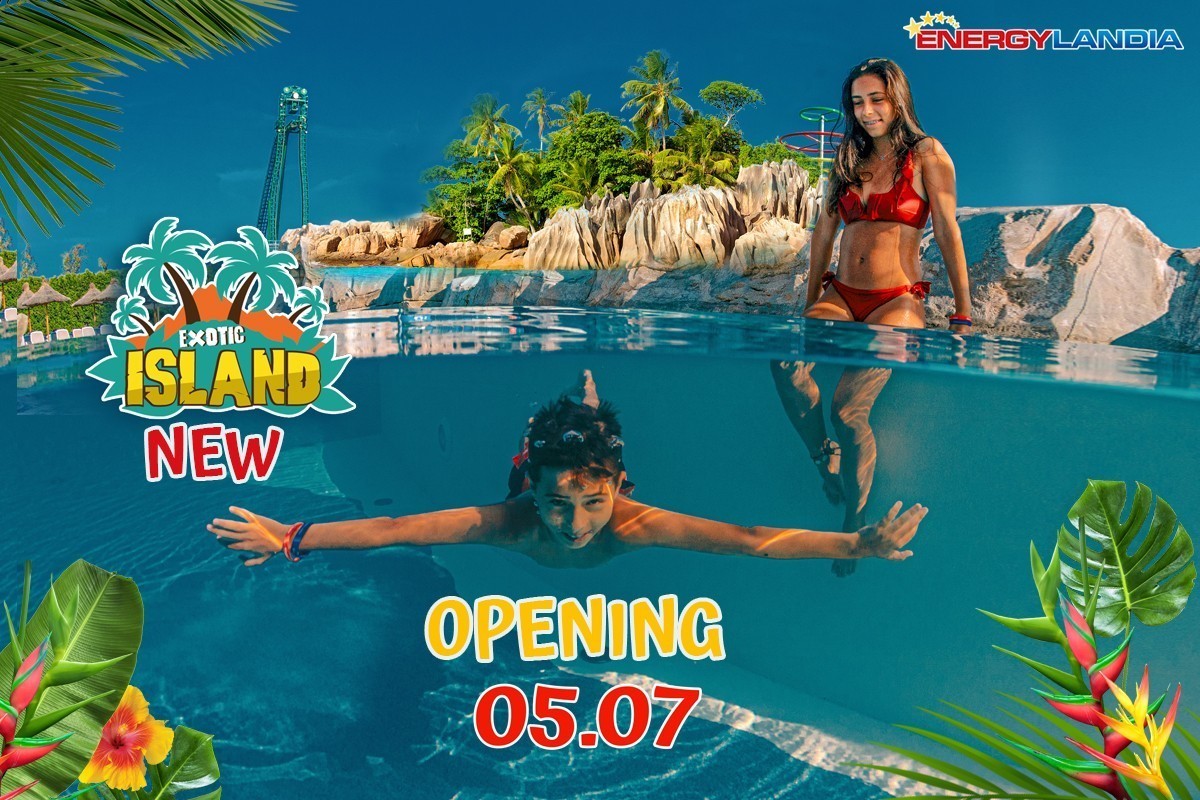 Event description
GRAND OPENING EXOTIC ISLAND 5TH JUNE AT 10:15
As you most likely already know, this year in the Energylandia Amusement Park will appear #newzone Aqualantis
And most certainly you are aware that we always raise the bar of our challenges for you!
Therefore, we are pleased to announce now that in the 2021 season we will open 2 zones!
The #secondzone is the Exotic Island #waterzone – a gargantuan water playground that enriches the area of Big Milk Water Park.
It consists of a big complex with 5 water slides and numerous spraying attractions – water cannons and Ferris wheels.
Exotic parrots, monkeys, and other residents of tropical jungle with palm trees and figurines acts the main theme of this peculiar paradise for children and adults.
In this zone you will find small water slides and colourful water spraying toys dedicated solely to toddlers.
Paddling pools in this part of playground are max. 20 cm deep – this will ensure a safe fun under the care of parents and vigilant eye of lifeguards.
Slightly older children will find free play attraction for them right next to the pools. Here they can arrange competitions, shoot water cannons, and rest under palm trees.
Almost 2 hectares filled with water madness!
12-metre water slide structure with 20 cm deep pools and almost 3,800 m2 of total surface.
If hunger seizes you, we invite you to 2 catering points!
In this zone you will also find comfortable changing rooms and deposit lockers, all for your convenience.
Do you feel encouraged?