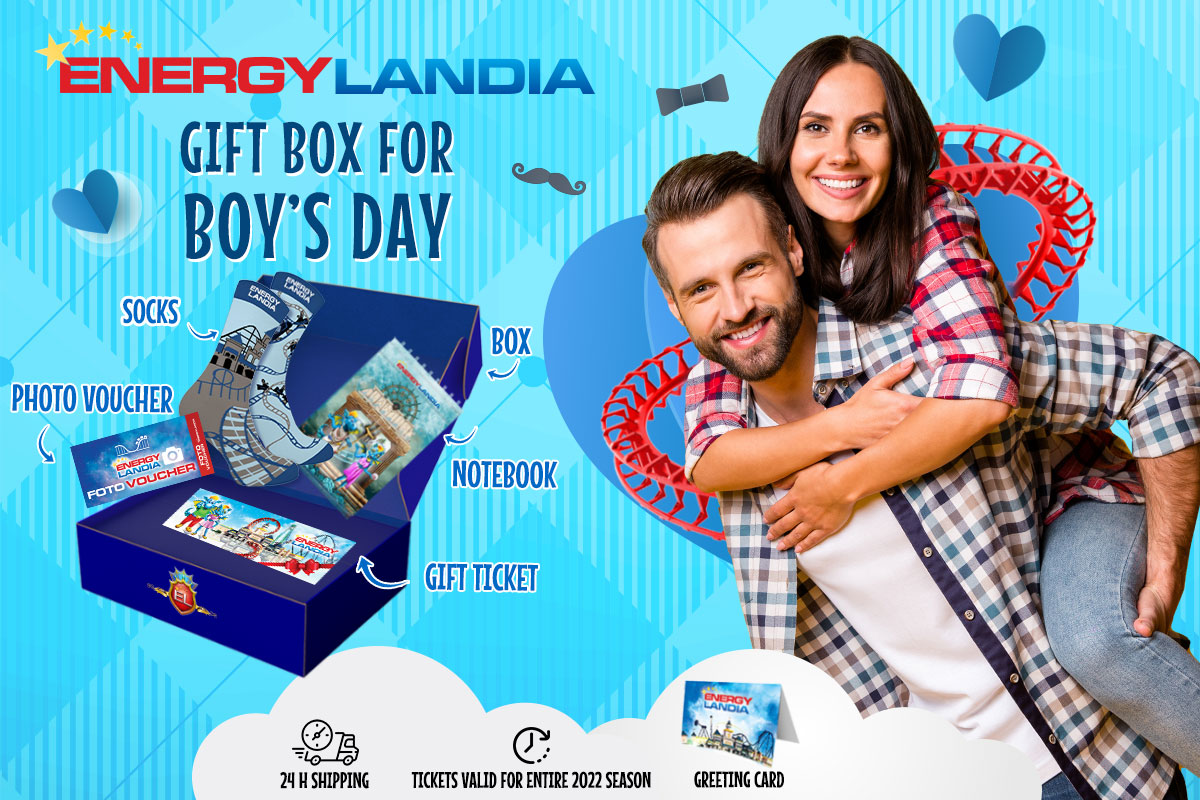 Event description
---
BOY'S DAY –  SPECIAL OCCASION BOXES, PERFECT FOR A GIFT
---
If you love Energylandia and want to have a collection of unique, bestselling gadgets signed by the Energylandia brand at home, then this set is for you.
GIFT BOX contains:
TICKET valid until 30.10.2022
SOCKS by Energylandia
PHOTO Voucher
NOTEBOOK
GRETTING Card
Everything packed up in one PRESENT BOX!
Buy boxes here https://ticket.energylandia.pl/en/prezentowe  and we'll send them to a designated address!
RIGHT NOW our limited edition Gift Boxes are being sent worldwide!
Information
Date of event
Friday, 30.09
Buy Ticket