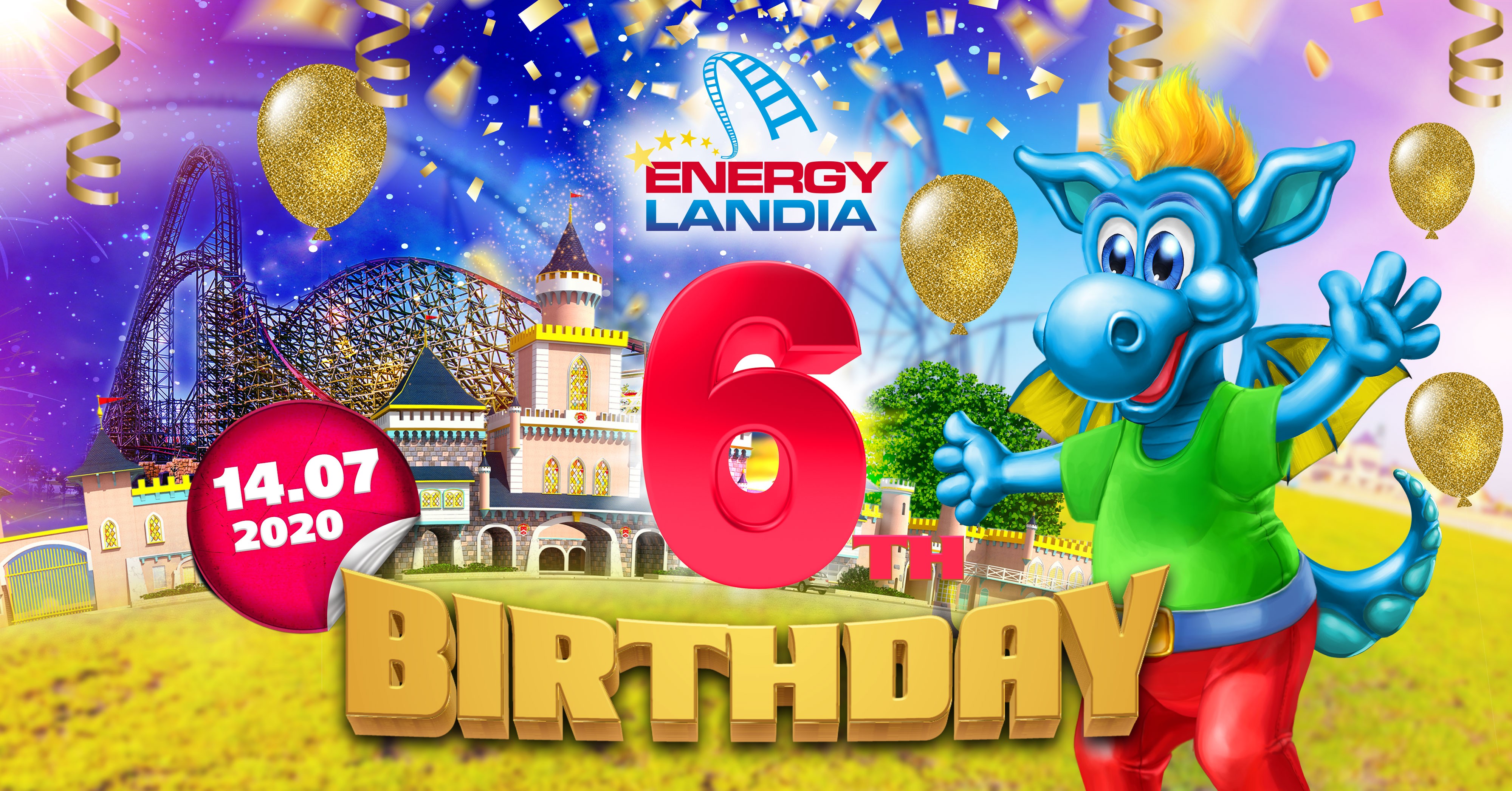 Event description
14 July – birthday Tuesday at Energylandia!
We are growing and getting better and better, just for you!
Join-us for some good fun and care-free celebration on our 6th birthday!
Mandatory: cake, bubbles, contests and games!
The best gifts for us are your smiley faces!?
All of our mascots, artists, animators and everyone else in our great Energylandia family is looking forward to seeing you here!
We've been around for 6 years already, and, as you can see, we are still growing!
We opened in 2014, and after only 6 years we developed over 35 hectares of land and nearly 80 attractions set in 5 different fun zones!
Our outdoor Water Park is the biggest, and we are the most cutting-edge theme park in Poland! We hold 2 world records and 1 European record too!
Join us in this 2020 season! As always: one ticket=unlimited fun!