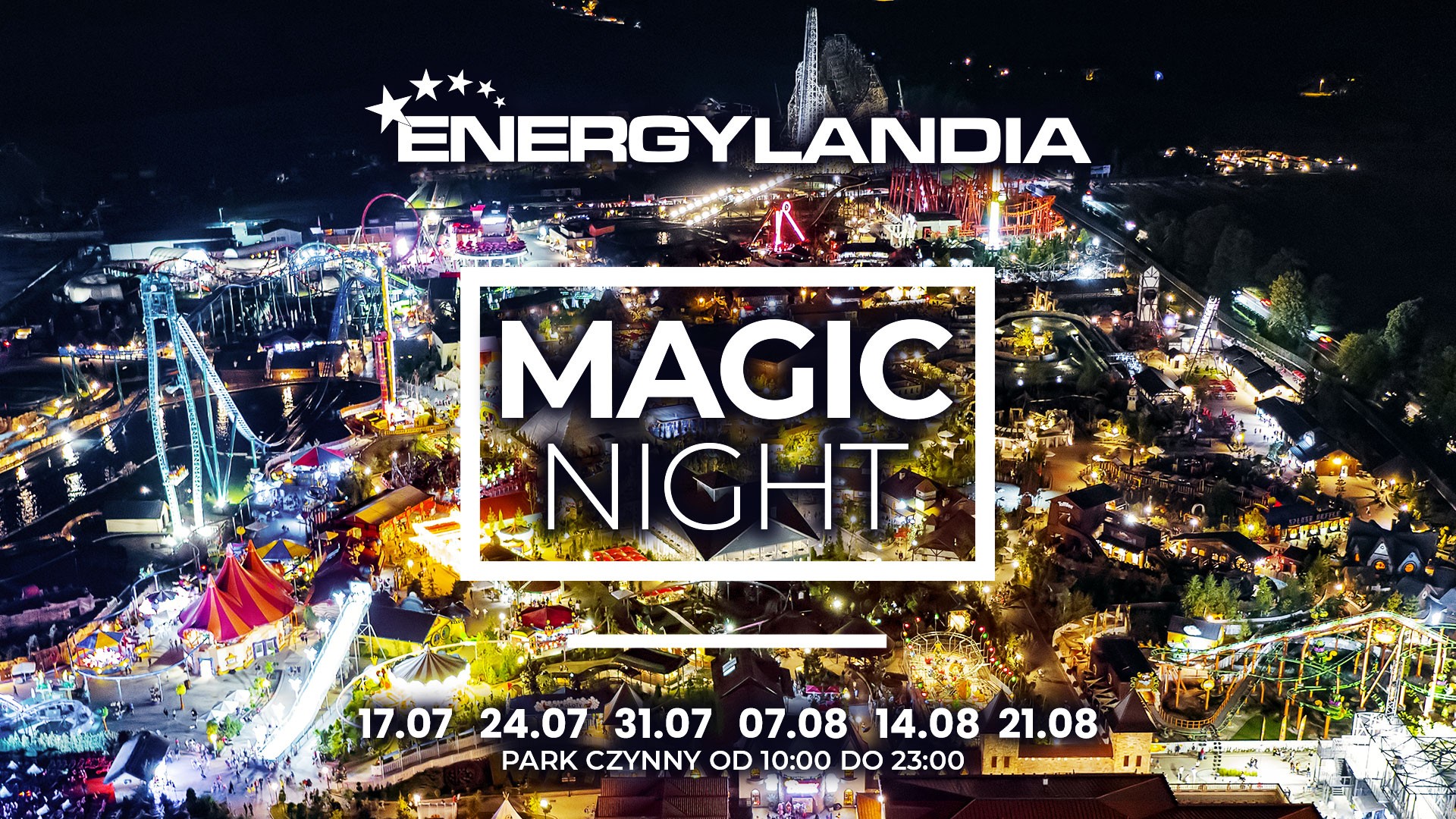 Event description
🗓️ 17, 24 and 31 JULY as well as 7, 14 and 21 AUGUST
🕙 10:00 – 23:00
Full 13 hours of constant fun on all 94 attractions in 5 fun zones
We will charm Energylandia with millions of lights, music, cheerful buzz – everything we all miss so much.
The climate of a warm night filled with joyful emotions!
=====
TICKETS
One ticket valid from 10:00 to 23:00
=====
WHAT WILL HAPPEN
Whole Park, with all attractions will be available until 11:00 pm!
Night illumination of our roller coasters, carousels, attractions, shows and the atmosphere tuned up by our artists and animators – will give a phenomenal experience!
=====
SURPRISES AND ATTRACTIONS
We wouldn't be ourselves if we didn't organise something extra for you!
Therefore, expect surprising animations and lots of additional surprises in the atmosphere of night fun – that you will remember for a long time
It is worth to be with us during magical nights and having fun in these unique circumstances.