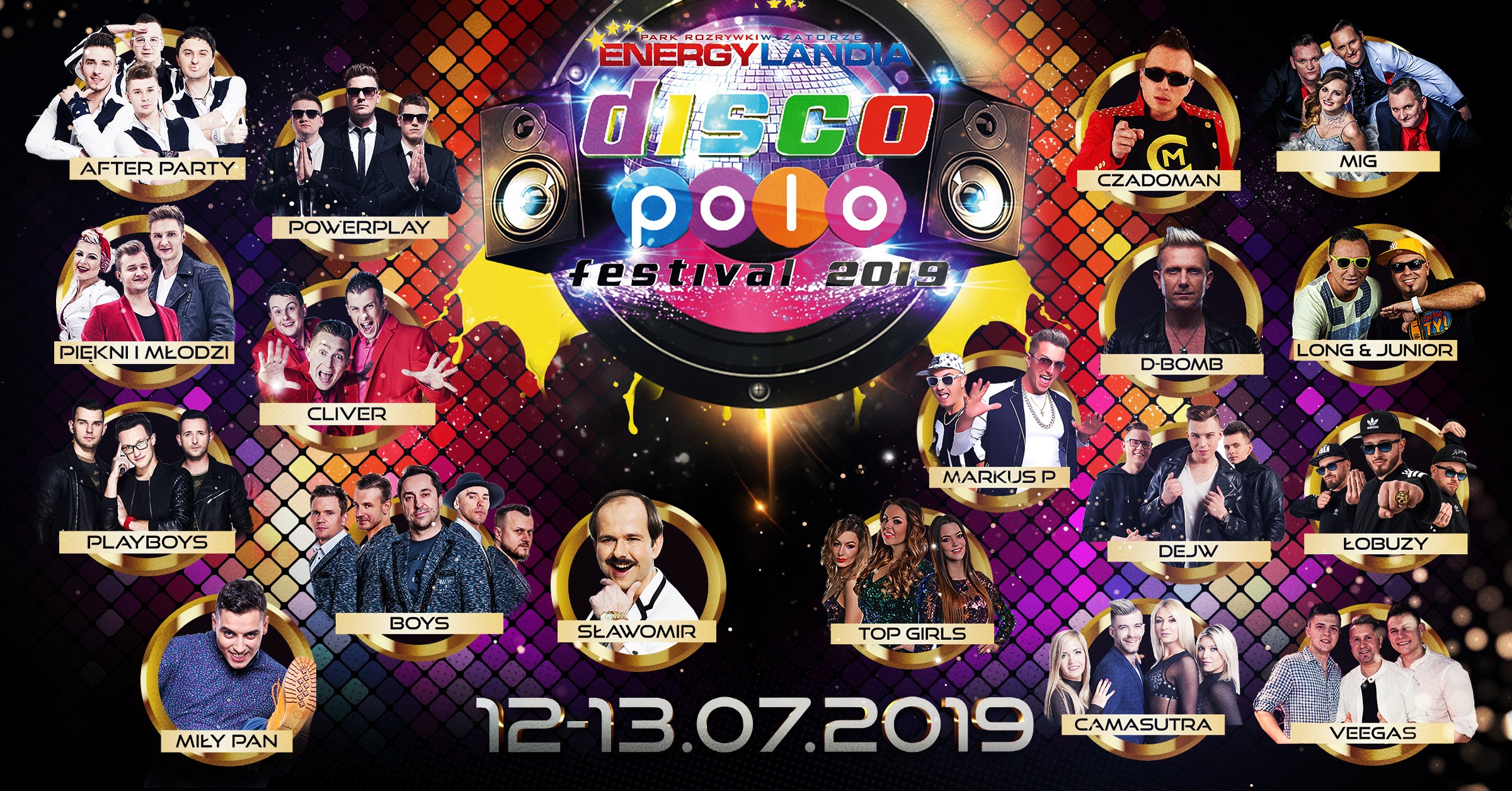 Event description
Join us for the most incredible and unforgettable music event! Greatest stars of Disco-Polo in one place! You can't miss this!
A true music explosion for the fans of the Disco-Polo music!
At the beginning of summer, precisely on the 12th and 13th of July 2019 we would like to invite you to an exceptional and unforgettable music event, another (after a short break 
 ) edition of the Disco-Polo Festival.
Just as it was the case in 2015 and 2016, we would like you to join us at a Great Gala of the most popular bands and artists of Polish dance music which is when the brightest shining stars of this genre come to perform on our stage. The most popular and colourful kings of the dance scene are coming to play for you during a two-day party at Energylandia.