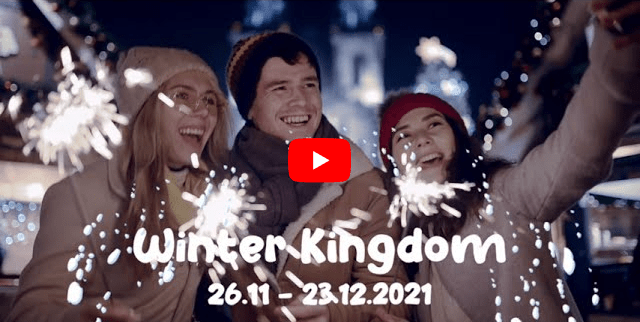 Information
Energylandia will be open this WINTER!

 From 26 November 2021 to 23 December 2021 
This is for sure!
In the 2021 season we will invite you to the winter rendition of our fairy-tale land
We will make sure that the atmosphere is hot, and the attractions we prepare warm up the coldest of hearts. Come and enjoy the gingerbread-scented holiday atmosphere of the winter time at Energylandia
On top of that you will find a magical Christmas Market whose atmosphere will surely warm you up in the pre-holiday time.  Amazing illuminations and special decor of our streets and rides is something to behold. Winter wonderland bustling with joy and good energy
Many of you were asking for a change like this, and, since we are always open for your suggestions, we decided to meet your expectations.
Make all your wishes come true this holiday and new year season at Energylandia.