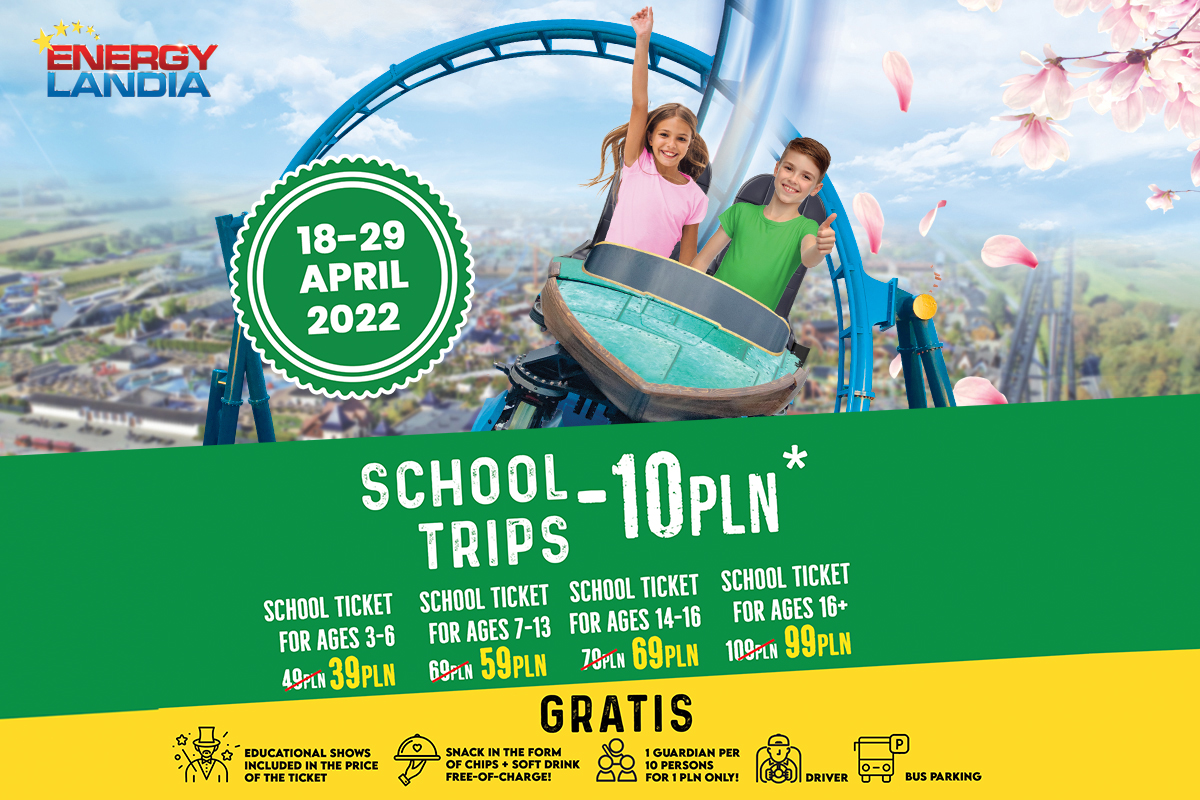 SPRING PROMOTION! SCHOOL TRIPS
The Energylandia Amusement Park prepared a great promotion on school trips in April!
Promotion available for all school trips organised between from 19.04.2022 to 29.04.2022.
Special discount applicable to Energylandia's entry tickets:
School ticket for ages 3-6: 39 PLN/person
School ticket for ages 7-13: 59 PLN/person
School ticket for ages 14-16: 69 PLN/person
School ticket for ages 16+ : 99 PLN/person
1 guardian per 10 persons for 1 PLN only!
Snack in the form of chips + soft drink FREE-OF-CHARGE!
Educational shows included in the price of the ticket.
Promotion available only if the school's trip card is presented at the ticket office. Prior reservation required to purchase tickets at the discount. Promotion is granted based on the date of arrival, not date of reservation. Promotion not available at weekends and/or holidays.