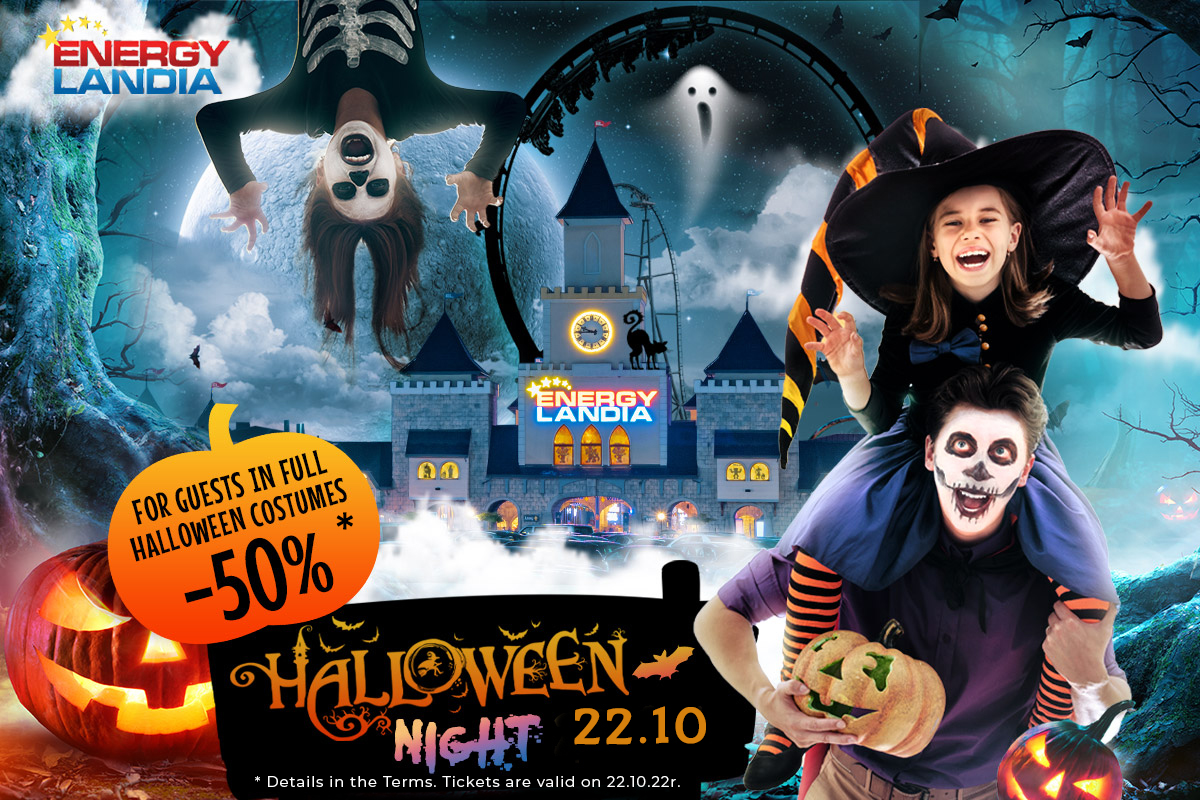 ---
HALLOWEEN NIGHT PROMOTION -50%
---
On 22 October 2022, during the spectacular Halloween Night event, Energylandia will be open from 10 am to 10 pm.
On that day, starting from 10.00 o'clock in the morning every Guest dressed up in a full Halloween costume receives a discount of an unbelievable 50% our regular price!
– Standard ticket: 179 PLN 89 PLN
– Discounted ticket ( up to 140 cm in height): 129 PLN 64 PLN
---
---
---
The condition to get the discount is wearing a full Halloween costume.
Promotion does not apply to partial dress-up, i.e. a mask, or a cape. The costume also cannot be covered e.g. with a coat or jacket.
Promotional tickets may be purchased online, at https://ticket.energylandia.pl/pl/promotionpromo, or at Energylandia's ticket offices on the day of the promotion, 22 October 2022, during our regular business hours.