Best way to reach Energylandia Family Amusement Park is by car.
---
Here is how to get here from the nearest motorway A4:
At the Chrzanow loop head towards DK79, and then follow the DW781 route. Once in Zator turn right on Aleja 1 Maja / DK44, and you will see the Park on your left after approx. 1 min.
GPS: 49°59'56.6″N 19°24'40.3″E
Parking: In front of the main entrance to our park there is a Car Park available for 20 PLN per day.
There is also a separate greenbelt car park available for camper parking which is 99 PLN/day, including full access to electricity and toilet facilities.
---
For guests with electric cars, we provide charging stations that meet the highest European standards. For more details on our charging stations please go to https://stacjeladowania.com/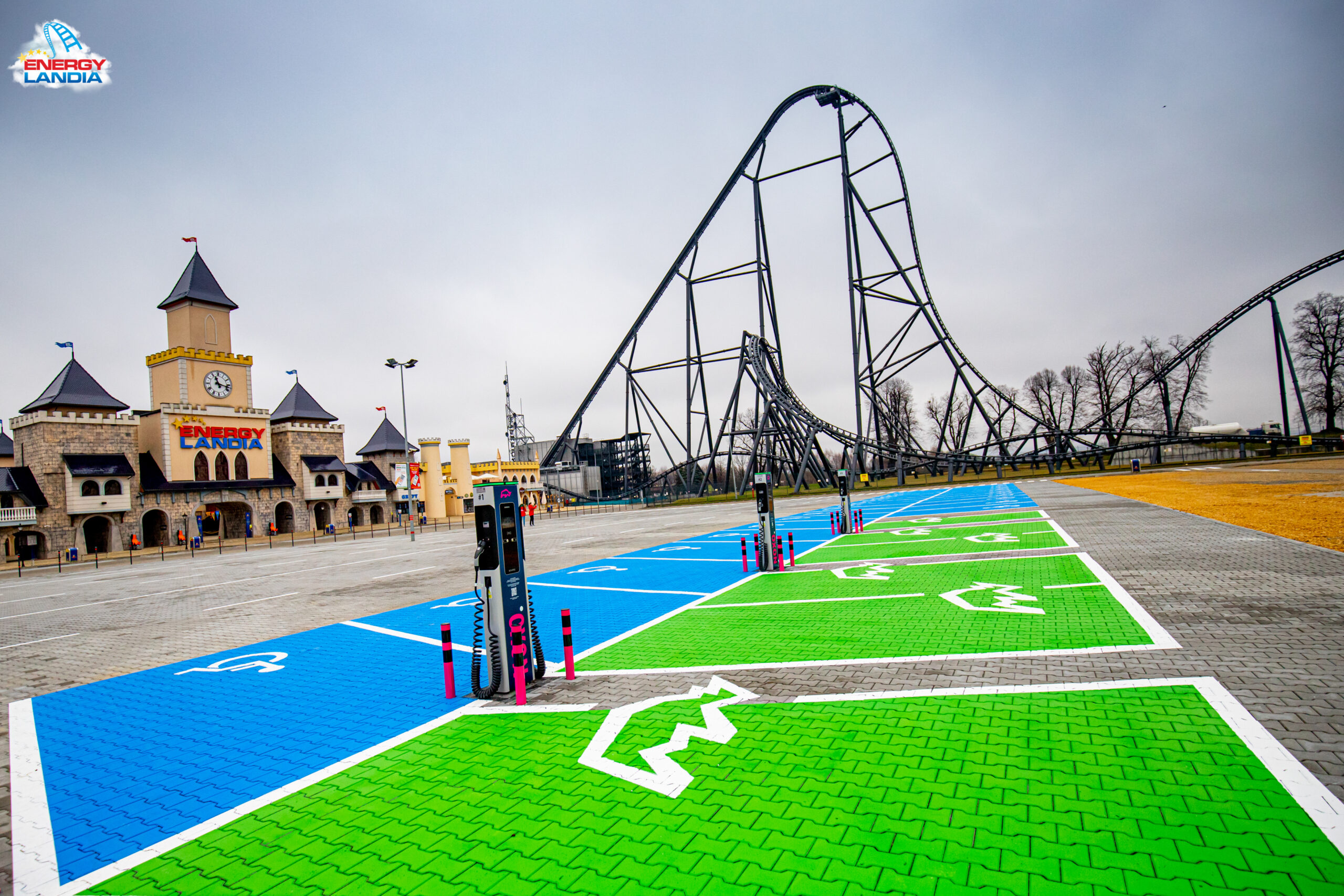 ---
Zator is located between two large urban centres: Kraków and Katowice.
Our address: ENERGYLANDIA, al. 3 maja 2, 32-640 Zator, woj. Małopolskie